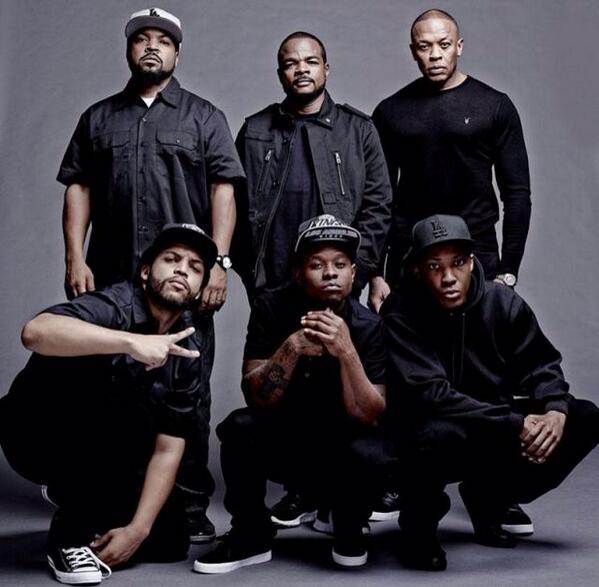 Dr. Dre and Ice Cube have released a promotional photograph with N.W.A biopic cast members.

Cube released the photograph on Twitter. The image features Ice Cube, director Gary F. Gray and Dr. Dre standing behind O'Shea Jackson Jr., Jason Mitchell and Corey Hawkins.

Jackson Jr. is slated to play his father, Ice Cube. Meanwhile, Mitchell is set to play Eazy-E and Hawkins is slated to play Dr. Dre.

No actors have been selected to play MC Ren and DJ Yella. Ice Cube said they are still searching for actors to fill these remaining roles.

The film is scheduled to be released August 14, 2015.